Contact Information
Hi, my name is Ranvijay.
I am a member of the family that owns and runs Umaid Bhawan. Since I handle reservations and almost all online correspondence, I just thought I would let you know that we love to hear from you.

It doesn't matter if you have a question about our property or need some help with something else. We will do our best to answer your questions and help in any way we can.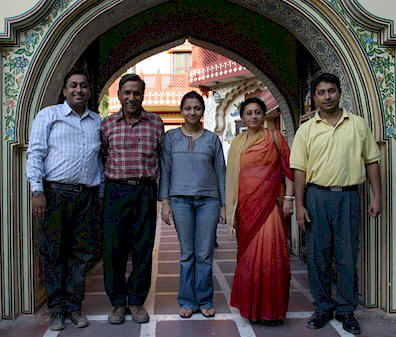 Owned by Wing Commander (Dr.) Bhim Singh Rathore, a retire Air Force Officer, Umaid Bhawan is an old heritage property converted into a family run hotel situated in a posh residential colony in the heart of Jaipur city. Just 1.2 Kms. from the Railway Station, and Bus Stand, Umaid Bhawan is ideally located for both the tourist as well as the business traveler and it offers a quite retreat from the hustle and bustle of the lively town of Jaipur.
Ranked as one of the best run budget hotels in Jaipur by the Lonely Planet international travel guide book, Umaid Bhawan offers guests a pleasant and comfortable home away from home with traditional Rajput hospitality.



A Budget hotel in Jaipur offering 3 star facilities and recommended
by international travel guides.
For Offline Reservations / Enquiry - Call Ranvijay at +91 9314503423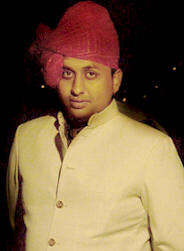 Ranvijay Rathore

Call me "Ran"
Direct line : +91 9314503423



Hotel Umaid Bhawan
D1-2A,Behind Collectorate,
(Via) Bank Road, Bani Park,
Jaipur-302016, Rajasthan, INDIA
24-Hour Direct Line to
Ranvijay: +91 9314503423


Skype ID: hotelumaidbhawan
Hotel Lines
+91 (141) 2316184
2206426 / 2201276
Fax us: +91 (141) 2207445
Email
info@umaidbhawan.com
umaidbhawan@yahoo.com info@budgethotelsjaipur.com

Skype ID : hotelumaidbhawan